Promotinal Direct Mail Design: Fujitsu
The purpose of this direct mail is though a sense of humor and illogical appearance to persuade high income potential customer to buy a large TV in their home. I used a image of a small meal in a large dish to produce an illogical appearance to attract people's attention, making them aware and perceive that a large living room needs a large TV for visual matching.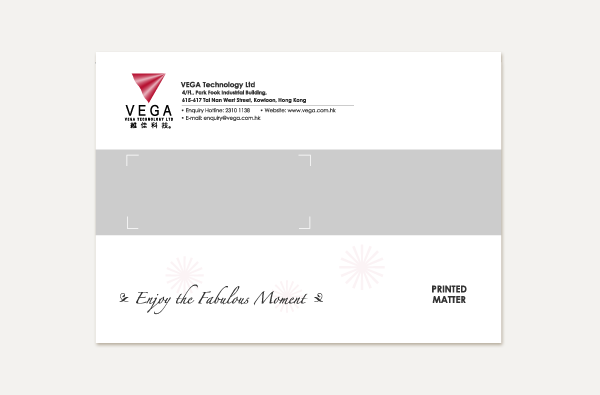 Promotinal Direct Mail Envelop Design
---
Newspaper Print Ad Design: Hang Seng Bank
It is an ad about low interest credit card loan for tax payment. The chinese tag line said that the bank could fix your tax and high interest payment problem immediately. The blender matches what was said in the chinese tag line, which use the chinese word "mix" to produce the "solution". Using Photoshop, I have combined at least seven different stock photos in photoshop to produce the final image.
---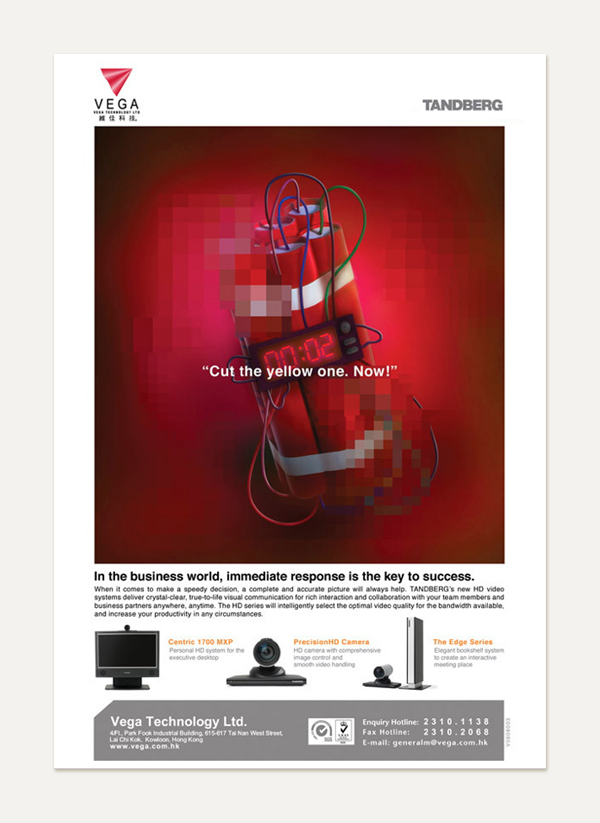 Magazine Print Ad Design: Tandberg
Tanberg is an video conferencing product company. My concept illustrates that in order to success in the business world, it is essential to have a clear visual when you need to make immediate decision. But if you cannot get a clear understanding of what's happening, how could you make the right decision? It is a metaphor that correct visual communication is very important as every seconds count.
---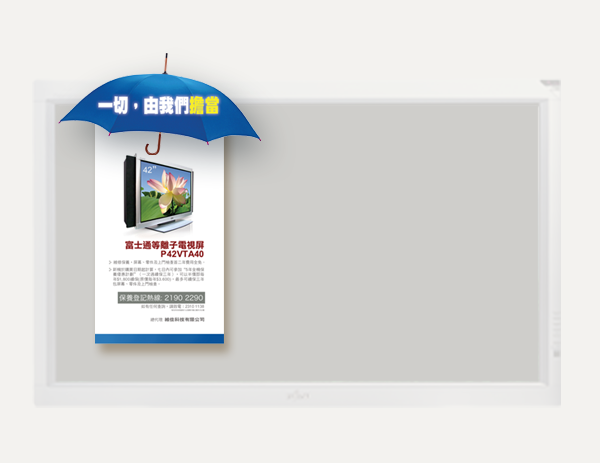 Popup Design for TV In-Store Display: Fujitsu
To sell the additional TV insurance plan, a custom popup was printed and sticked to the surface of the TV in-store for the attraction of customers' attention. To project a safety image, an umbrella popup was placed on the TV, and the chinese text "We will handle anything" was printed on it.
---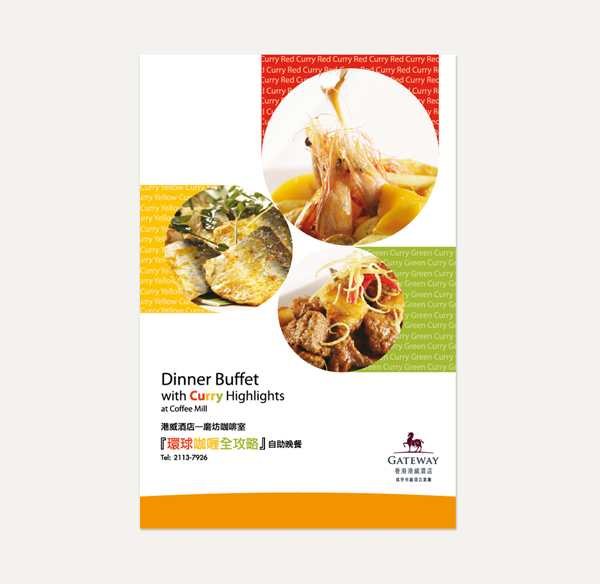 Hotel Promotinal Poster Design: Gateway Hotel